Detalji partnera Auto Vox - Spălătorie Auto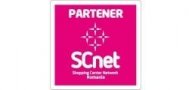 Acord Com S.r.l.
Description
Spălătoria Auto Vox oferă servicii profesionale de spălare a autoturismelor, curăţare tapiţerie auto, polish caroserie şi tratamente cosmetice speciale, toate la cele mai competitive preţuri.
Description
Vox car wash offers professional car wash, auto upholstery cleaning, polish bodywork, special and beauty treatments, all at the most competitive prices.
Kategorie
- Auto & Moto / Car & Bike
Phone numbers
+40744525736
Cashback
- La serviciile de spălătorie:4%
Address
Acord Com S.r.l. Scuarul Mircea cel Batran Nr.6/Bl. K// 240480 Ramnicu Valcea Romania
Phone numbers
+40744525736
Stores
Acord Com - Ramnicu Valcea: Scuarul Mircea cel Bătrân 6 Spălătoria Auto Vox - Ramnicu Valcea: Splaiul Independenţei 16
Prodajni objekat
Offices