Detalji partnera Cofetăria MarVio - Titan 2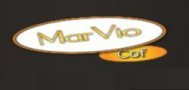 Ala-Vio-Confet International S.r.l.
Description
Cofetăriile Mar Vio va oferă o diversificată gamă de produse de patiserie şi cofetarie, îngheţată şi băuturi răcoritoare. Aici puteţi comanda torturi personalizate cu imaginea dumneavoastră sau a celor dragi, la un preţ ce nu suportă concurenţă. La Cofetăriile Mar Vio puteţi comanda orice fel de tort doriţi pentru toate momentele speciale din viaţa dumneavoastră !
Bucuresti
Modalitati de plata / Payment modes:
Description
MarVio bakeries offers a diversified range of pastries and cakes, ice cream and soft drinks. You can order custom cakes with your picture or your loved ones at a price that does not support competition. On Mar Vio bakeries you can order any kind of cake you want for all the special moments in your life !
Kategorie
- Alimente & Bunuri de larg consum / Food & Consumer articles
Website
www.cofetariile-vio.ro
Phone numbers
+40213412082
Cashback
- La toate produsele, cu excepţia tutunului:5%
Address
Ala-Vio-Confet International S.r.l. Bd. Nicolae Grigorescu Nr. 20/sector 3// 30453 Bucuresti Romania
Phone numbers
+40213412082
Stores
Cofetăria MarVio - Titan 2 - Bucuresti: Bd. Nicolae Grigorescu 20 Cofetăria MarVio - Titan 1 - Bucuresti: Bd. 1 Decembrie 1918 33A
Prodajni objekat
Offices