Detalji partnera Restaurant La Teo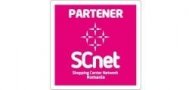 Best Route International S.r.l.
Description
Restaurantul La Teo din cadrul Complexului Comercial Multifuncţional Autovit (Târg Auto) stă la dispoziţia clienţilor cu o gama larga si diversificata de gustari calde, gustoase, mâncăruri tradiţionale, mici, preparate la grătar, diverse băuturi şi vin fiert.
Modalitati de plata: Se accepta plata cu numerar.
Description
The restaurant La Teo from the Multifunctional Commercial Complex Autovit (Trade Fair Auto) is at the disposal of the clients with a wide and diverse range of hot snacks, tasty, traditional dishes, barbecue, drinks and hot wine.
Kategorie
- Cluburi, Restaurante & Baruri / Clubs, Restaurants & Bars
Phone numbers
+40757111777
+40749203111
Cashback
- La toate produsele:5%
Address
Best Route International S.r.l. Splaiul Unirii Nr. 450/Floor// 030137 Bucuresti Romania
Phone numbers
+40757111777
+40749203111
Stores
916001 - Bucuresti: Spl. Unirii Nr. 450
Prodajni objekat
Offices